Keep Cool, Dry and Greatly Lower Operating Costs
Our Cool Roof Coatings can be a tremendous help to your Association and Clients as well as for individual Homeowners all while maintaining your existing roof with a modern roof coating. 
Lower annual maintenance costs
Easily maintain your existing roof, avoiding costly and inconvenient roof replacement
Create a seamless roof by eliminating failure points
Potential FPL Rebates & Tax deductions
Reduce energy cost and consumption
Lower heat transfer to building
Dramatically cool your roof
Cool Roof Coatings can be applied to many kinds of roofs, both residential and commercial. We have a variety of products to achieve the perfect results for your roof. These coatings, which can be asphalt based, acrylic (elastomeric), silicone, or even a combination thereof can greatly increase the life-span of your flat roof, and create a seamless overcoat, eliminating the need to do a more expensive re-roof. Often SK Quality Roofing can revitalize a roof that has been deemed fit only for a re-roof, giving you years, sometimes decades, more life out of your existing roof system.
Before
After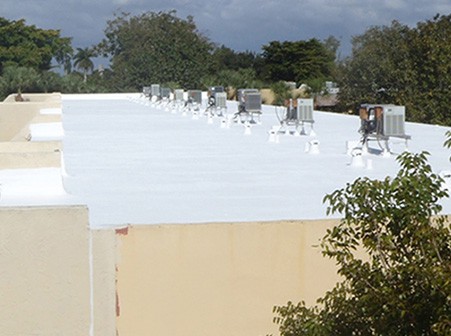 ---
Before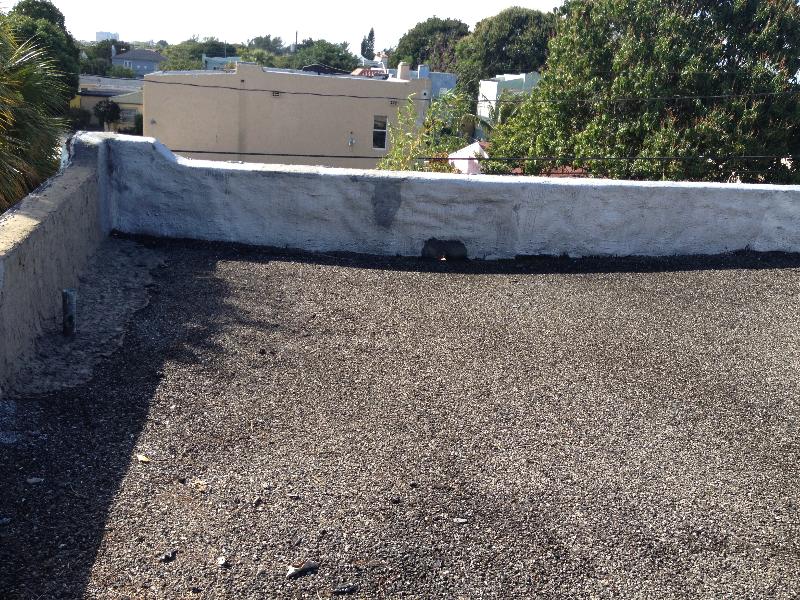 After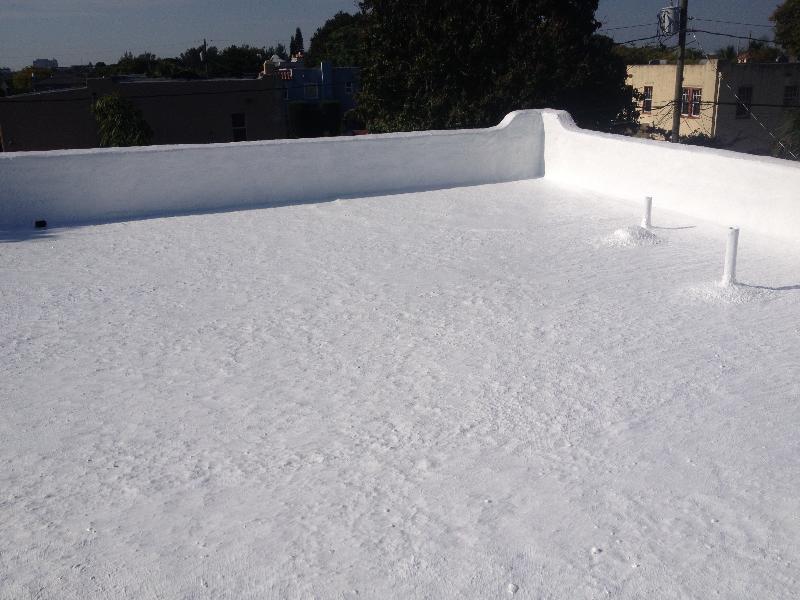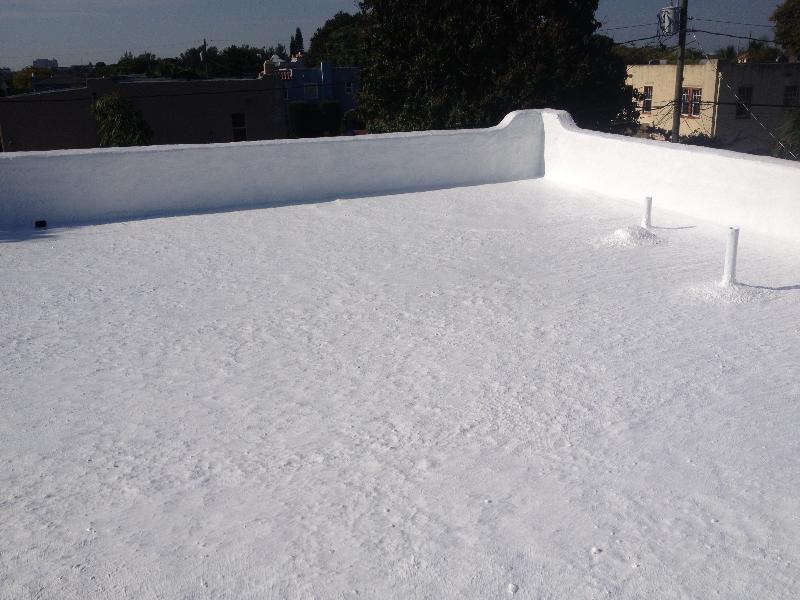 ---
Infrared Thermometer on Asphalt 106 Degrees
Infrared Thermometer on Elastomeric 83 Degrees